【iN Search We are different #1】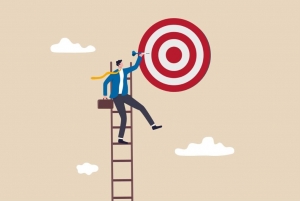 Published by iN Search Management
Please indicate the source if authorized
---
Mr. Lo was one of our candidates and we not only helped him land an ideal job but have become friends as well. In the executive search industry, candidates and recruitment consultants do not usually keep in touch once the position is closed, but at iN Search the friendship often carries on. Later on, Mr. Lo also invites us to seek talents for his company.
It all started two years ago; we were requested by an internationally renowned corporation to look for a senior level expert for their Security and Safety Systems team. We searched, screened, and found Mr. Lo, and it just happened that Mr. Lo was also searching for a chance to advance his career. We introduced ourselves and told him that he might be a good fit for the position. He was interested in the opportunity, so we decided to meet to get to know each other in person.
We first presented the hiring company, job description, and package. He mentioned that he was acquainted with many headhunters, but now many of them will stop here. We are different because we additionally explained to him the hiring company culture and core values. Moreover, we informed him all the relevant information in advance, so when he is onboard he is already aware of the reporting line, team members, chances for promotion, career growth, travel expectations, and so on. In many instances, headhunters may not consider it necessary to share the above information. Or they are not even familiar with the hiring company's profile, as they usually assume that candidates will sooner or later figure it out by themselves. However, we believe only when they match the candidate will be happy and content at work in the long run.
Mr. Lo also appreciates us for being attentive listeners because numerous headhunters did not take the time to listen to him and get to know him personally. Consequently, he chose us. As professional recruitment consultants, we understand how vital it is to let our candidates speak up and express their concern.
Upon understanding Mr. Lo's situation, perceptions, and expectations, we provided his report to the hiring company in no time. While moving forward, it was not always smooth and easy. From time to time, Mr. Lo and the hiring company would not agree with each other. It was for this reason we aided in negotiation to ensure that both parties were satisfied at the end.
He received his desired offer from the hiring company promptly, and he was impressed by our tenacity and efficiency. In fact, the entire hiring process is like running a relay race as a team. Each of us takes turns completing parts of racecourse by performing our tasks steadily, accurately, and effectively, and it is a win-win situation from which we will all gain. In the end, it is our simple, straightforward, and candidate-centric hiring process that has set us apart in this niche market.
---
Welcome to follow us at LinkedIn
https://insearchmgt.com/wp-content/uploads/2022/06/螢幕擷取畫面-2022-06-17-115505.jpg
679
1011
INSEARCH
/wp-content/uploads/2023/05/logo_0512.svg
INSEARCH
2022-06-20 10:50:54
2022-06-23 10:15:26
【iN Search We are different #1】